Places to Look For Used Backhoe Loader
Category: Used Truck,
Posted Date: Mar 28, 2014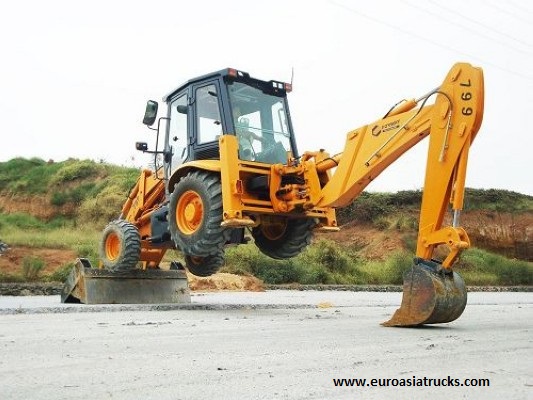 Backhoe Loader is a type of heavy vehicle used in the construction industry. It has a tractor like unit with a shovel in the front and a small backhoe at the back. Due to its versatility, it is now widely used for big as well as small-scale construction projects. Like any other heavy equipment, Backhoe Loaders also cost significantly high. So the wise decision, in case you are not capable of buying new Backhoe Loader, would be to get a used one. The used one will also serve the same purpose as the new one but would come at comparatively lesser price. So, here are some of the places where you can look to get used Backhoe Loader.
Places To Look For Used Backhoe Loader
Online shops –Online platforms are the best place to look for used Backhoe Loader. You can easily check on information about the Backhoe Loader on websites and compare the prices offered on different online stores.
Dealers- There are very few dealers that deal in used heavy-duty vehicle. So, get a list of the dealers that offer Backhoe Loader. After considering the vehicle condition and its price, you can decide on the dealer from whom you would want to buy the backhoe loader.
Advertisement- It is one of the fastest and effective means to look for Backhoe Loader. You can place your advertisement in newspaper or an online-classified site to get the best deals in Backhoe Loader.
Public Auctions- Many construction companies offer Used Backhoe Loaders on sale or auction them. So, keep an eye on the auctions in town to clinch the right deal.
Goldworks International (UK) Limited (euroasiatrucks) is a British owned Used Truck Supplier In UK. It offers a range of used vehicles including Used Mitsubishi Trucks, Used ERF Trucks Used Refrigerated Trailer, Used Concrete Mixers, Used Tractors, Used Generators, Used Bull Dozer, etc. All its vehicles are in good condition and are available at the most reasonable prices. For more details about the company, you can log on to http://www.euroasiatrucks.com/.
Comments
No Any Comments Found!