Used Refrigerated Trailers For Dealing With Unanticipated Hazzards!
Category: Trailers,
Posted Date: Sep 15, 2014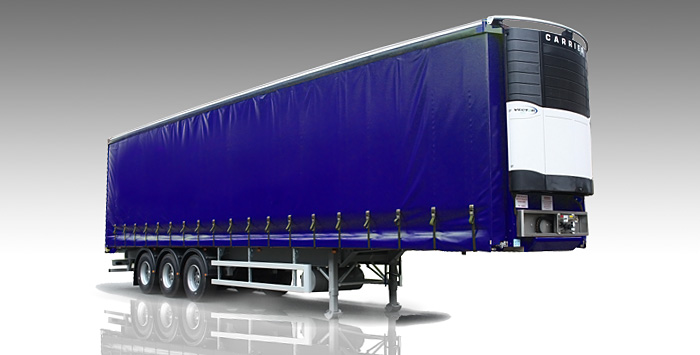 Can used things be in a good condition? Yes, certainly they can be; if the people taking care of it are diligent and good enough to make sure that nothing happens to them. Now, if we can give you such a prompt answer, then why would you hesitate while buying the used refrigerated trailers?

Used trucks will not be a reason for worrying!
Company after company is now interested in exporting refrigerated trucks, which have been used previously. That is because there are many buyers for such good 'used' trucks. The thing is people not only save a ton of cash by getting such trucks, but they also get the added guarantee of getting something, which is made to work properly and has undergone a quality check. Let us walk you through the trucks which you are about to order. So these trucks can handle a drop in the temperature for up to -40 degrees and thus can carry stuff, which needs to be at such a low temperature. In case you are wondering, that you need several trucks, because the things, you would want to export basically require different temperature, then fret not, because the trucks which these companies have, have compartments, so that you can store various things and even change temperature settings in each one of them. That is re-assuring isn't it?

Do your research, before opting for them!
The companies which try to export such used refrigerated trailers are well noted in this industry. You just need to pay attention, and you will get well familiarised with all these companies. Keep your eyes open for the deals. Usually, what happens is that you need to speak with the people who represent the company and then once you start knowing them, you can ask for a good discount. These companies also ensure that their clients are never dissatisfied with the service they are being provided with. That is possibly the reason why they not only make sure that they check every single part of the truck before selling it to their clients, but they are also available at any time you need them. Some of them even have people who are assigned for one special client, and it is him who will be delivering all the trucks to the customer. This way, they try to build a relationship. Just be a little cautious, and you will certainly get the best of the best services available on the market.
Comments
No Any Comments Found!