Safety Measures for Vacuum Tank Trucks
Category: Truck,
Posted Date: Nov 4, 2014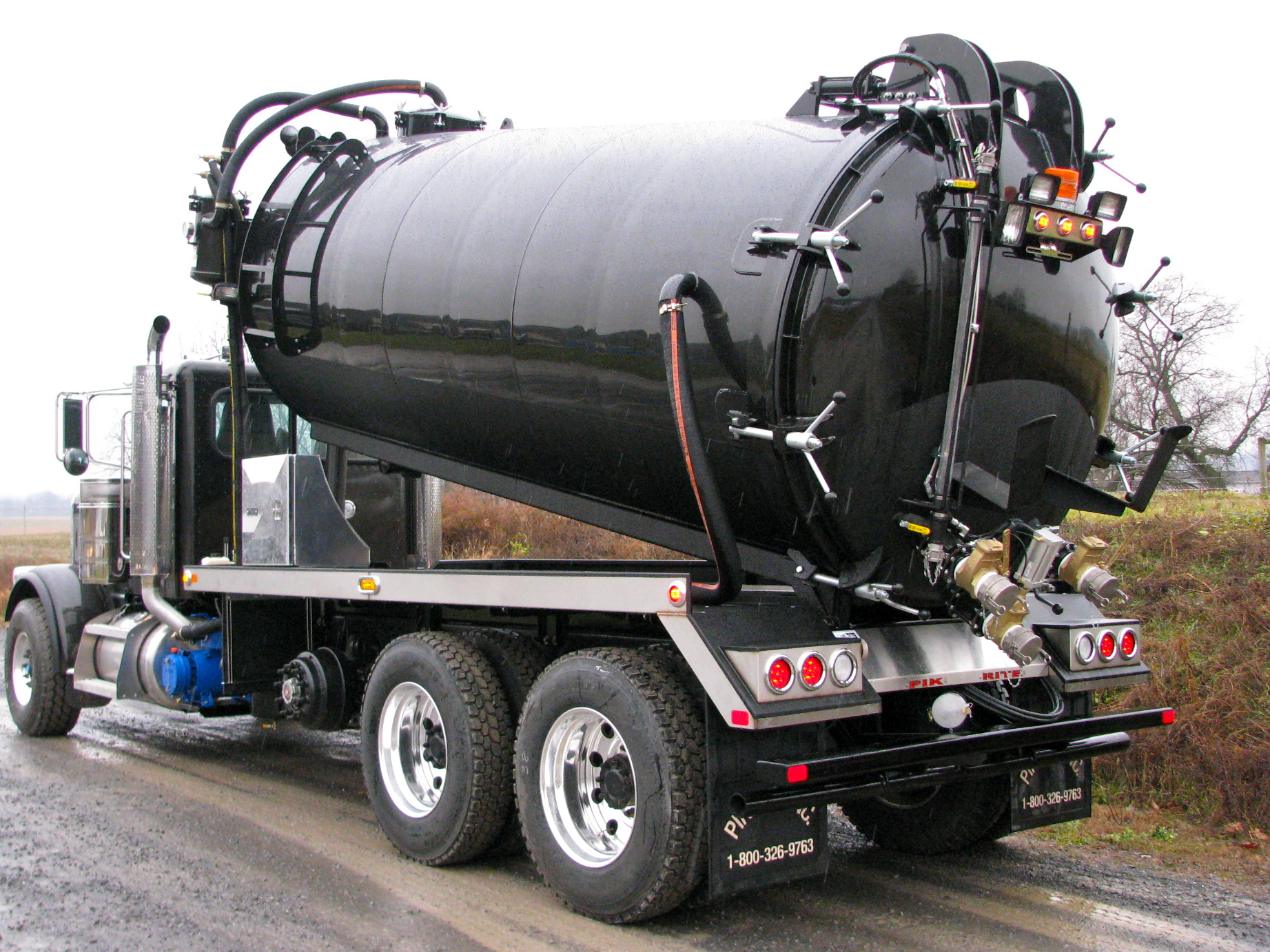 Designed for heavy duty transportation, a Vacuum Tank Truck has a tank mounted on a trailer. It has a vacuum pump that pneumatically loads and unloads material such as solids, liquids, sludge or slurry through suction hoses. Mostly, the tank trucks use rotary vane vacuum pumps. These trucks are used by various industries like petroleum and natural gas, for transporting material in and around the plant. They are also put to use by municipal corporations of cities and towns for street clean ups, sewage cleaning, cleaning of contaminated soil, hydro excavation and so on.
Below mentioned are some safety measures that should be followed while using a Vacuum Tank Truck:
The person driving a Vacuum Tank Truck must be made aware about the nature of material being carried. They should be adequately trained to handle the hazards associated with such substances.
The user manual booklet given by the manufacturer should not be neglected. It is advised that before making use of the Vacuum Tank Truck, you go through the norms of use. This will allow you to take precautionary measures and avoid the chances of mishaps.
The guidelines must be strictly followed especially at the time of loading and unloading material. While evacuating the vessel, pressure levels should be checked through the gauge. The upper limit given in the safety manual should not be exceeded. Also, permits are required to be taken before unloading toxic waste substance at any location.
Vacuum Tank Trucks should be regularly cleaned for avoiding the accumulation of dirt and other unwanted material. The vacuum hoses should also be checked for any kind of clogging.
The chances of hazards are extreme with toxic gases and liquids. However, following the safety norms and taking the required permits, can significantly contribute to risk reduction.
Comments
No Any Comments Found!