Knowing A Vacuum Tank Truck
Category: Used Truck,
Posted Date: Mar 18, 2015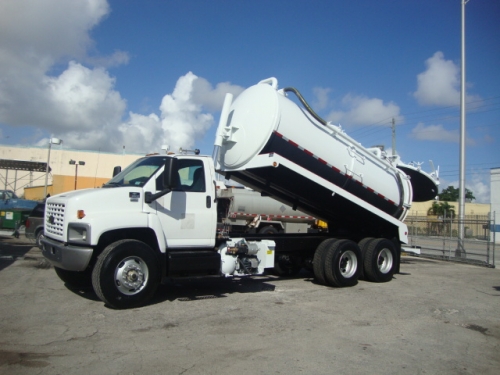 Much like Tank Trucks, Vacuum Tank Truck is a heavy duty truck designed with a Vacuum to pneumatically load solids, liquids, sludge or slurry through suction lines. Such trucks come with a typical rotary vane Vacuum pump. Pumps can be mounted in two different ways on these trucks that is either directly on the truck or on the trailer of the truck. Brand new and Used Heavy Duty Vacuum Tank Truck For Sale are easily available in the market.
Some uses of Vacuum Tank Trucks are-
These Trucks are used by town and municipal governments, and by commercial entities around the world to dispose sanitary and chemical waste.
All types of sanitary and waste cleaning is handled by Vacuum Trucks such as cleaning of septic tanks, pit latrines and communal latrines. Street cleanup and sewer cleanup is also a job carried out by these trucks.
Vacuum Trucks are used for cleaning of storage tanks and spills in the petroleum industry.
These Trucks are important part of drilling oil and natural gas wells. Vacuum trucks are often spotted located in drilling sites where they are used to remove drilling mud,, drilling cuttings and spills.
Such Trucks are also used to dispose off unwanted materials and waste from sites. Waste materials are carried and disposed of in sump pits, treatment plants or if safe may be spread out in a farmer's field.
Vacuum Trucks are also used for exposing underground utilities where the Vacuum Truck sucks up the muddy part of the underground. This helps to expose the buried utility without damaging it.
Vacuum Trucks are also popular by different names such as Sewer Sucker, Honey Sucker or Honey Trucks named as per the use of such trucks. Vacuum Trucks, on an average, have a capacity of 3,000 liters, roughly estimating that these trucks can serve 5 buildings a day. Vacuum Trucks became an alternative against the dangerous practice of manual scavenging in many countries across the world.
Comments
No Any Comments Found!