Useful Tips When Purchasing A Used Truck
Category: Used Truck,
Posted Date: Aug 18, 2014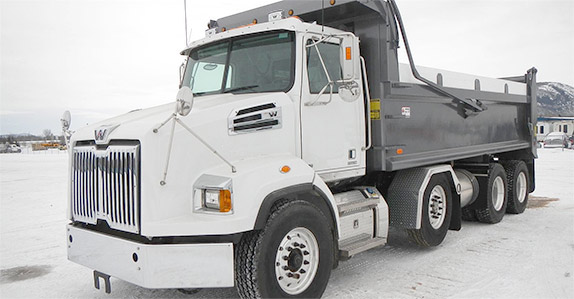 Buying a new truck cannot be always be feasible or an option. However, for any reason you are considering buying a truck but are a little tight on budge, Used Trucks are a great solution. They come in various forms and models, thus providing you with many choices. As per your need and pocket, you can choose what is best suitable for you. It is a practical remedy to cure your monetary constraints.

Now if you plan to buy a Used Truck, here are some tips that can be useful:
Learn about the features and specification of the trucks you are looking at. Collect this data and use it while comparing all the options you are weighing.
Choose a truck that provided good mileage earlier as well as now.
Look for good condition Used Trucks. Thoroughly inspect the body, engine, brakes etc. See if any part is rusting or needs repairs. Beware of being fooled by new paint that can hide rust. If you find rust residues, that is your cue to be alert.
Get advice from people who are knowledgeable about automobiles and vehicles. Their opinions can lead you into the right direction. If possible, take them along so that they can inspect the Used Truck and give you useful feedback.
Be sure about what you want and do not want. Extra accessories might cost more. Ask dealer to be remove them if you do not need them.
Ensure that all documents and details are available. Check for insurance policies and guarantee offers given with these trucks. It is possible the truck is previously insured, as your dealer if you want such a vehicle.
Do proper research about the dealers in the Used Truck industries. Choose a dealer who has been present in the market for a considerable amount of time and has good reputation.
Inquire about the delivering and shipping facilities provided by dealers. Learn about the extra charges if any are applied for these services.
Nowadays, Used Truck Dealers have websites, you can visit them for information regarding what models and which companies trucks they sell. It is a quick and simple. You can send an enquiry or get their contact information. Make sure they are trusted and keep quality vehicles. So just follow these tips and you are bound to make a good choice.
Comments
No Any Comments Found!